Automotive Parts (Business)
Toyo Tires product lines extend well beyond tires. As our proprietary technologies are able to exploit the full potential of rubber's inherent properties, we can offer other rubber products to various industries and for many different applications. As the name suggests, the Automotive Parts (Business) concept is based on combining diversity with technology, this business sector representing about 20% of Toyo Tires total sales. We supply a wide range of products that implement advanced rubber and materials composition technologies with vibration control technologies.
Finely-tuned business development utilizing extensive group network
Transportation Equipment Segment
As transportation methods become faster and faster, it becomes more important to also secure comfort and safety together with the higher speeds. For minimizing and absorbing violent vibration due to high-speed contact with road surfaces and to provide interior comfort, we develop and supply anti-vibration rubber and air springs for railway vehicles, as well as anti-vibration rubber and seat cushions for automobiles.
Thermal Insulation and Waterproofing Materials Segment
Toyo Tires supplies heat insulation materials for agricultural and livestock facilities as well as ultra-low temperature materials used in applications that require special insulation, such as liquefied natural gas transport and storage. Our heat insulation and waterproofing technologies are also important in civil engineering sectors, supplying waterproof sheets featuring superior resistance to weather, heat and chemicals.
Industrial and Building Materials Segment
Toyo Tires products also take on vital roles in society as industrial and infrastructure materials such as architectural base isolation rubber, rubber hoses used in the construction industry, car barrier stoppers and lane dividers.
Global business expands by focusing on three fields
Automotive Parts (Business) regards the automobile component business, urethane business, and chemical and industrial products business as core businesses. Building on top of these three pillars, we are establishing a global supply chain and developing high value-added products and environmentally friendly products by utiliizng proprietary technologies.
Expanding automobile component business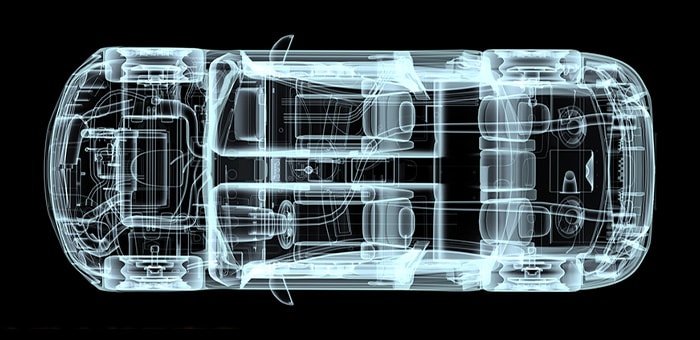 The automobile industry demands greater fuel economy as it helps to reduce CO2 emissions. Toward this goal, Toyo Tires has developed high-functionality anti-vibration components that support the environmental performance demanded of next-generation hybrid vehicles and electric cars. To better accommodate demand in overseas markets where the auto industry is seeing tremendous growth, efforts to boost capacity at local plants and setting up new production facilities have increased.
Spreading urethane business into Asia
Focusing on environmental and safety issues, Toyo Tires is developing more proprietary technology in thermal protection and heat insulation fields. We are working to expand our heat insulation business utilizing advanced technological expertise developed in Japan to respond to steadily increasing demands in the Asian market, where society's concerns for environmental preservation and safety are on the rise.
Developing railway car component business abroad
Rail transportation is viewed as a highly efficient form of transportation having minimal environmental impact because of its lower CO2 emissions. Toyo Tires has developed anti-vibration rubber and air springs that railway cars require. In order to meet the increased demands that the shift to transportation with lower environmental impact, we will step up efforts that help overseas business expansion for this sector.
Major Product Lineup


Related Pages