Press Release
Aug. 21, 2009
TOYO TIRES Supporting a Team in RCM DMV Grenzlandrennen
Osaka, Japan - 21 August, 2009 - TOYO TIRE & RUBBER Co., Ltd. (President and CEO: Kenji Nakakura) announced that it provides tire support for a team entered in RCM DMV Grenzlandrennen, which is the eighth edition of Veranstaltergemeinschaft Langstreckenmeinsterschaft Nurburgring (better known as VLN race series) held on August 29th in Nurburgring, Germany.
TOYO TIRES supports:
Team: Lammertink Racing with TOYO TIRES
Tires: PROXES RS1 (DRY) and PROXES RR1 (WET)
Front:245/640R18 Rear:285/680R18
The VLN race series is semi-endurance races held over 10 times a year in Nurburgring, famous for Nurburgring 24h race. Over 150 drivers both professional and amateur join to adjust for 24h race every time.
The Lammertink Racing is a Holland-based team and is going to participate in other races in October.
【Race Detail】
Date(Local time in Germany)
August 28th (Fri) Practice drive 8:00-13:45 &16:00-18:00
August 29th (Sat) Preliminary 8:30-10:00??Final 12:00-16:00
Maintenance: Lammertink Racing & Engineering
Vehicle: Porsche 911 GT3
Drivers: Tom Coronel & Takayuki Kinoshita
Mr. Tom Coronel
Mr. Tom Coronel is a developer and ace driver. He won Japan Formula 3 and Formula-Nippon championship. He did a great job in Super GT. Now, he does a good job in World Touring Car Championship (WTCC) and Le Mans 1000km Series.
Mr. Takayuki Kinoshita
Mr. Takayuki Kinoshita has abundant experience in races such as Super GT or Super Endurance. Among Japanese driver, he has participated in Nurburgring 24h race the most and the fastest record as ever. Also, he writes lots of comments in magazines as a journalist and is a selector of the Car of the Year.
(Photo by Percy Pete Hall)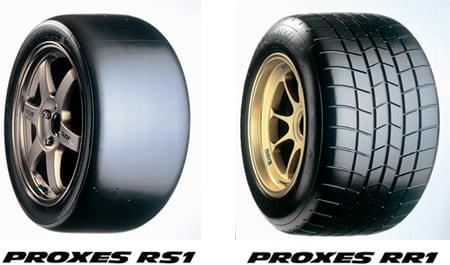 Toyo Tire Corporation
Corporate Communications Dept.
Hyogo Head office Telephone: +81-72-789-9100 Facsimile: +81-72-773-3272
Tokyo office Telephone: +81-3-5780-8158 Facsimile: +81-3-5780-8159