Exhaust Mount / Dynamic Damper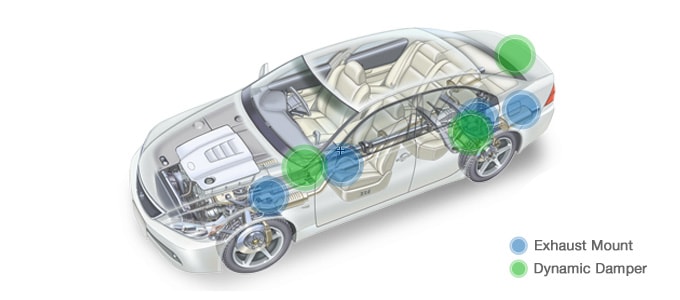 Exhaust Mount
Product description
Automotive parts to hung exhaust pipes to the vehicle body and absorbing the vibration with heat resistance.
Technical features
The heat resistance rubber has been adopted to meet the high temperature requirements.
Dynamic Damper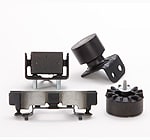 Product description
Anti vibration parts to attach vibrated parts to eliminate the vibration by the composed mass rubber utilizing the resonance effect.
Technical features
The shape of mass and rubber is optimized by analysis of the limited open space.