Diversity of Human Resources
Employment Situation
TOYO TIRE is committed to ensuring fair employment practices and treatment of employees across our organization. We are also striving to create workplaces where diverse individuals can fully demonstrate their capabilities, regardless of nationality or gender.
In terms of recruiting, we endeavor to secure necessary human resources through various methods - not only new graduate and mid-career recruiting, but also disabled persons and the reemployment of retired employees.
At NT MEXICO S. DE R.L. DE C.V., a sales company of replacement tires, they are recruiting people by utilizing internship opportunities. On the payroll of this Mexican subsidiary are some who, as college students, worked on sales teams during internship programs. After graduation, they decided to join the company as regular employees and are working by putting their experiences as interns to use. At present, a student majoring in accounting is working as an intern with their accounting and logistics teams to actively build up work experiences.
To ensure diversity and equal opportunity at workplaces, we are developing various personnel systems to empower all employees, while at the same time conducting career interviews with each and every employee, drawing up a human resources development plan, and organizing an awareness-raising training session. A good example of how diversity can be promoted can be found at Toyo Tire Japan Co., Ltd. In 2016, they established a human resources empowerment committee, whose main goals were career advancement and empowerment of female employees. Because it is of equal importance to have supervisors and male employees actively participate in the initiative and raise their awareness, the committee involves all employees in its activities. Meanwhile, more women are holding managerial positions, thanks to aggressive efforts to review job descriptions, job responsibilities, and authorities of female employees to assist their career advancement.
Toyo Tires Logistics Co., Ltd., on the other hand, is working on the training of "job supporters for persons with mental and developmental disabilities," a program advocated by the Ministry of Health, Labour and Welfare of Japan, with the aim of recruiting and retaining persons with such disabilities. Their goal is to first deepen understanding of the characteristics of different disabilities and the communication needed to work with such persons, thereby creating a workplace environment where diverse people can give full play to their abilities, with or without disabilities.
Initiatives are not limited to women, and we work to create a workplace where all employees, whether male or female, can take on new challenges; to provide career development support, taking into consideration diverse values and lifestyles; and to strengthen workplace communication. Starting from March 2020, as part of the initiative to create a gender-equal workplace environment, the dress code for employees working at our Headquarters and selected bases/sites allows male employees to work in business casual attire. As a general rule, the Toyo Tire Group pays men and women equally for equivalent work.
As a rule, women and men receive the same compensation in our Group.
The country-wide workshop for female employees (Toyo Tire Japan Co., Ltd.)
To create workplaces where diverse individuals can fully demonstrate their capabilities, we are promoting work-life balance through reforms to how people work. For example, as part of efforts to support employees with family responsibilities, we have established childcare and family-care leave systems, which enable employees to concentrate on raising their children (up to the age of two) or caring for family members (for a maximum of one year). We have also introduced a system to restore expired annual leave, to allow employees to use their unused paid leave granted in the year before last. In the past, allowable reasons for the use of the annual leave restoration system were illness/injury, childcare, family nursing care, and volunteer activities, but hospital visits and hospitalization for infertility treatment have been added to the list, enabling employees to use their expired annual leave to accompany their spouses for infertility treatment.
TOPIC
Showa Estate Co., Ltd. :
Promoting Employment of Persons with Disabilities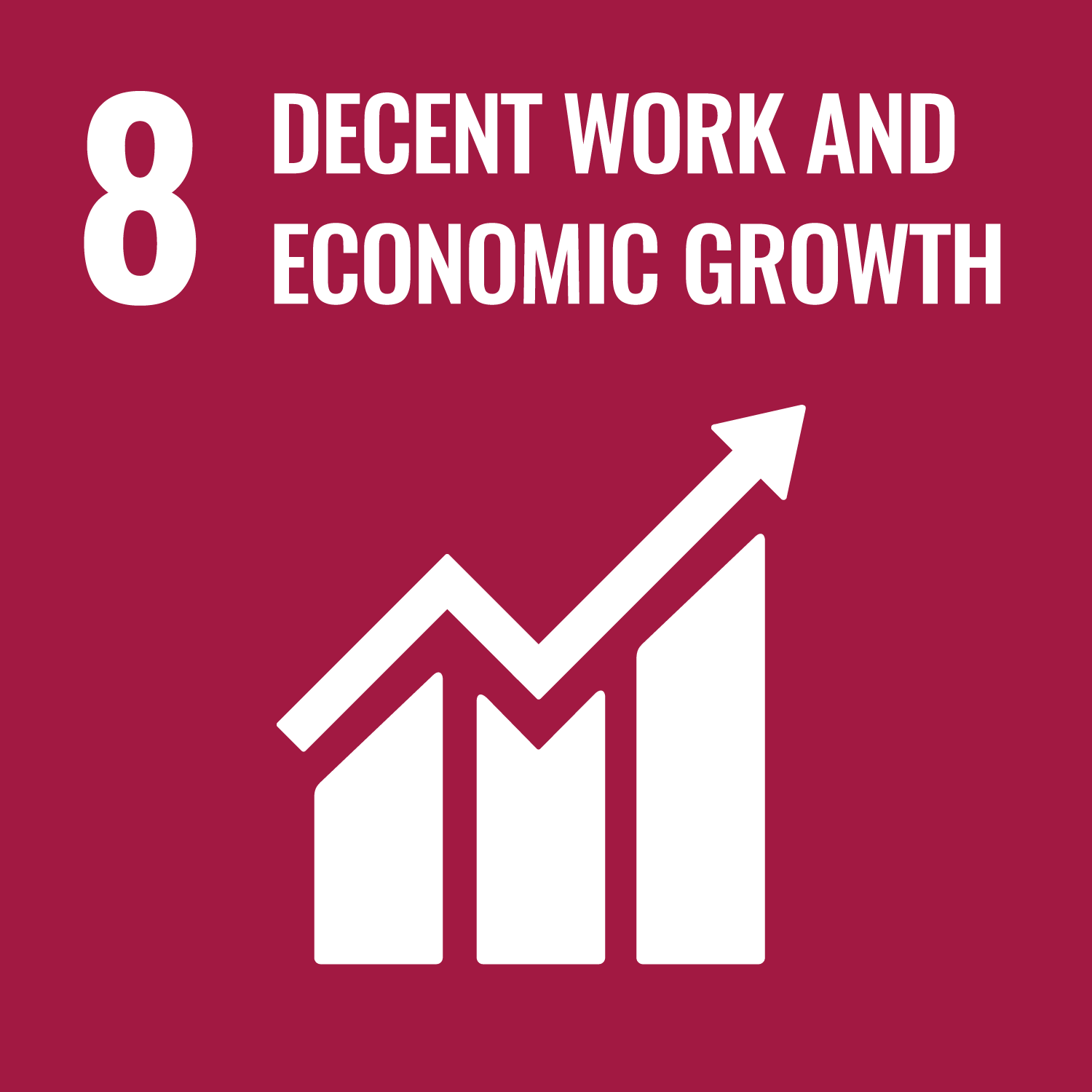 Showa Estate Co., Ltd. is a special subsidiary company of Toyo Tire Corporation. Under the slogan of "Involve diverse people and grow together!", they are aggressively hiring persons with disabilities, which is one of the corporate missions of the Toyo Tire Group. In collaboration with other Group companies in Japan, they are focusing on the creation of a safe and secure workplace environment and the expansion of the range of their work. Thanks to their dedications, many persons with disabilities are playing an active role at those companies.
To ensure that employees with disabilities can continue to work in the Group, they assist those in leadership positions to qualify as a work adjustment supporter (job coach). Furthermore, they organize periodic in-house training sessions, such as lectures on interpersonal support skills by guest speakers from welfare universities and business manner workshops for persons with disabilities, to help them increase their employability.
As a corporate member of the local community, they regularly host trainees from schools for special needs education, welfare facilities, and schools for the development of occupational skills in Hyogo Prefecture's Itami City, where TOYO TIRE is headquartered. By providing trainees with work experiences, they hope that the students can make better career choices and discover their aptitudes.
These initiatives for employment of persons with disabilities have earned Showa Estate a high regard from governments and related welfare institutions. They are also eager to internally and externally publicize the efforts that TOYO TIRE is making in this regard by organizing company tours and speaking at outside meetings quite frequently.
By including diverse people in society through the employment of persons with disabilities, we aim to be a company that is indispensable to local communities.
Business manner workshops for persons with disabilities

Advanced company tour
TOPIC
Promoting Work Style Reform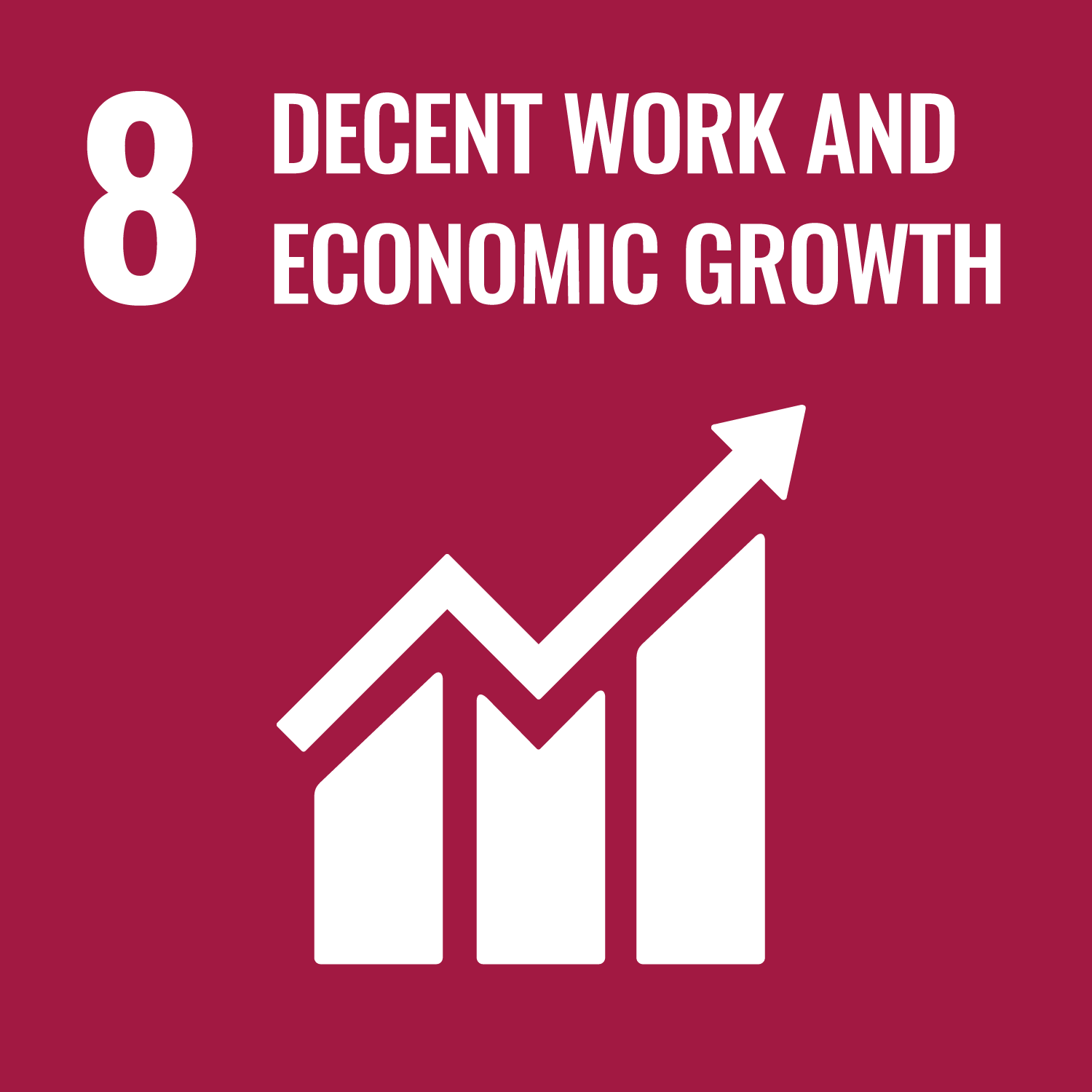 For each and every employee to fulfill their expected roles as they respond to changes in the operating environment, Toyo Tire Corporation is working on work style reform with the aim of allowing its employees to design and optimize their personal work style.
In FY2019, we promoted the diversification of work styles by, for example, expanding the scope of teleworking and having a model department and others participate in Telework Days in response to requests from the government, while at the same time implementing measures to increase work efficiency by updating the workflow and visualizing job responsibilities of each employee.
Based on the outcome from FY2019, we aim to further improve the work-life balance on a company-wide basis by increasing the depth and expanse of activities in this regard.
TOPIC
Launching the Digital Innovation Division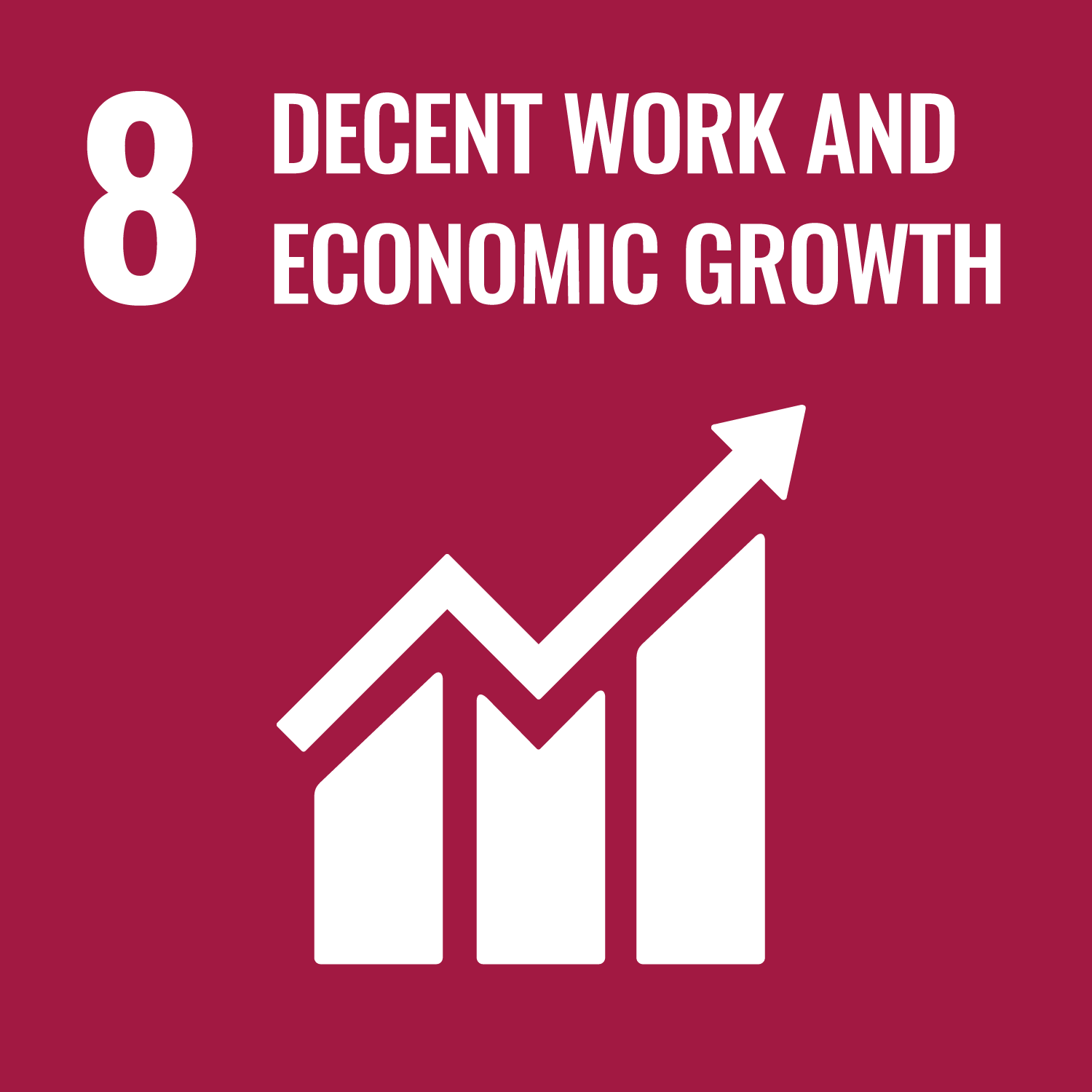 Toyo Tire Corporation has engaged in extensive discussions on strategies and directions of its move to digitalize operations across the board as part of its response to constant evolution in the business environment. With the environmental changes in the auto industry in mind, we have examined the values that digitalization can bring to the Group to map out five digital strategies (see below).
Accordingly, in February 2020 we established the Digital Innovation Division with a view toward promoting the reorganization of our business across the board, creating a strategic business management structure, and deploying business strategies with a focus on next-generation mobility by introducing and leveraging digital technologies. Going forward, this new division will take the lead in accelerating further digitalization of the Group, thereby establishing a start-to-end process that reaches customers and enhances mobility in management.
<The five digital strategies>
1. Original product planning based on field data
2. Data-driven provision of customer experience
3. Utilization of big data and a cyber-physical system (CPS) for lower costs
4. Sales/supply system that anticipates demand
5. Data-driven development of a management foundation
New employee hires (Toyo Tire Corp.) *Full-time employee including mid-career hiring
Total: 167
Age groups:
• Under 30 years old; 68.9%
• 30-50 years old; 28.1%
• Over 50 years old: 3.0%
Gender*: Male 85.6% /Female 14.5%
Diversity of employees (Toyo Tire Corp.) *Full-time employee
Total: 3,595 (+1.8% from the previous year)
Age groups
• Under 30 years old; 22.4%
• 30-50 years old; 61.3%
• Over 50 years old: 16.2%
Gender: Male 93.4% (+2 pt from the previous year) /Female 6.6% (+4 pt from the previous year)
People with disabilities; 16
Foreigner**: 21
Total number of managers: 819
Male-female ratio of managers: Male 95.2% (±0 pt from the previous year) /Female 4.8% (+5 pt from the previous year)
Percentage of Foreign** managers: 0.6% (±0 pt from the previous year)
*Gender-specific data: Refers to data for each biological sex. We do not have quantitative data specific to individual social sexes due to the difficulty in determining them. Our goal is to provide a workplace environment where all the employees are given equal opportunities.
** Data on foreign nationals: Refers to data on foreign nationals as defined in the Nationality Act of Japan
In 2020, Toyo Tire Corporation was certified by the Minister of Health, Labour and Welfare of Japan ("Kurumin" certification) for satisfying certain requirements, including achievement of targets laid out in the action plan it drew up in accordance with the Act on Advancement of Measures to Support Raising Next-generation Children. We will remain committed to supporting employees with small children who wish to pursue their career and raise their children at the same time.
Current Situation of Labor Management Relations
We consider the establishing of constructive dialogues between companies and labor representatives is a way to share information on workplace issues which will lead to solutions to these issues.
For example, having obtained the approval of the Toyo Rubber Labor Union, the sole negotiating organization, Toyo Tire Corporation clearly states terms related to discussions and negotiations with the union in its labor contracts. The Toyo Rubber Labor Union has 3,369 members (as of the end of September 2019). All employees of the Company join the labor union except managers and executives.
In order for labor and management to share information on business issues and hold discussions to achieve our Group's vision, we hold the Labor-Management Conference on Business Management Measures (six times a year) and Central Conference (once a year), which bring representatives for labor and management together.
Central Conference
At TOYO TIRE NORTH AMERICA MANUFACTURING INC., annual Birthday Meetings have been held for all employees for over 10 years, with the aim to promote open communication between employees and management. The Birthday Meeting provides an important communication opportunity where suggestions and questions can be openly exchanged for improved work environment and business operations.
Improvement of Education and Training Programs
We consider our people to be our most important resource to support continued business growth and we are aware of the importance of developing these human resources. In this changing labor environment, we have expanded our education and training, the goals of which are for employees to acquire the skills needed to achieve business management targets.
For example, Toyo Tire Corporation divides its training programs into three categories: "Grade-Specific Training", "Selective Training", and "Independent Training". We created training programs to meet the objectives of these three categories and employees' grade levels and years of service. In particular, for fiscal 2017, we reinforced training related to basic business skills required for employees until they become managers.
To encourage our employees to work toward their future goals, our Company defined our career development policy. Each department develops career path plan and share it with the rest of the company.
There are regular reviews of an employee's career development based on career counseling with superiors and subordinates as well as medium-term training plans.
We also provide training for new managers, career design training for employees nearing 40, and transition support seminars for employees who are close to retirement so that employees maintain employment aptitude.
Each company of the Toyo Tire Group is dedicated to developing human resources under the training policy that addresses the challenges with which their business is faced.
At TOYO RUBBER CHEMICAL PRODUCTS (THAILAND) LIMITED, for instance, they offer a broad range of training courses for employees of each rank and job type, such as leadership training for supervisors and internal quality management auditor training, as well as compliance training for all employees, and training on work efficiency enhancement through teamwork.
TOYO AUTOMOTIVE PARTS (USA), INC., on the other hand, has introduced the Training Within Industry (TWI) by Certified Welding Inspectors (CWIs). The TWI aims to provide team leaders, managers, and other supervisors with fundamental training, and its topics include coaching for subordinates, job improvement, and workplace communication.
FY2019 Training(Toyo Tire Corp.)
Stratified Training
Title
Target
Times/Periods
Trainees
Logical Thinking
5th year of joining company
14 hours
33
Presentation
6th year of joining company
15 hours
26
Advanced Facilitation
6th year of joining company *Superiors
14 hours
34
Management Literacy *Correspondence training
Basic Management strategy
6th year of joining company
4 months
22
Advanced Management strategy
12th year of joining company
4 months
30
Basic Marketing
6th year of joining company
4 months
22
Advanced Marketing
12th year of joining company
4 months
30
Basic Accounting
6th year of joining company
4 months
22
Basic Accounting
12th year of joining company
4 months
30
Advanced Accounting
12th year of joining company
4 months
30
Selection Training
Title
Times/Periods
Trainees
Overseas Trainee
Max 2years
3
Management Personnel Development
ACTⅠ
70 hours+e-learning 140 hours
6
ACTⅡ
77 hours+e-learning 140 hours
5
Training