Priority Theme 3: Respect for Human Rights and Diversity
Priorities
Fulfilling responsibility to respect human rights
Review labor standards taking into consideration customary international law
Affected Stakeholders
Directly:Employees, Local Communities, Business Partners
Indirectly:Shareholders and Investors, Creditors, NGOs, Business Organizations
Reasons for being Priority Issues (Opportunity & Risk)
For TOYO TIRE to grow as a global company in the future, we believe it is important to understand the diversification of our stakeholders. And we must respond in good faith to diversifying needs while having the consideration and appreciation for people and society. To create this environment, it is important to build an organization that can make the most of the personalities and values of people from various backgrounds and enable them to demonstrate their capabilities. So, we support and respect international norms, reduces the risk of business activities negatively impacting human rights, as well as positions opportunities to support and promote the benefits of human rights as issues that should be addressed with priority.
Policies
We respect international norms related to human rights and labor, such as the Universal Declaration of Human Rights, the ILO Declaration and the Ten Principles of United Nations Global Compact (UNGC). In addition, we set "Global Human Rights and Labor Policy" and actively contribute to the promotion and spread of human rights to the extent that they impact the Group's business activities in order to fulfill our responsibility to respect human rights.
In particular, for the work environment, we provide safe and healthy work conditions, thoroughly prohibit not only discrimination in HR practices but also the direct and indirect use of forced and child labor. We show our attitude towards the responsibility for respecting human right in procurement activities as "CSR Procurement Guidelines." And we also support and promote the enjoyment of human rights in collaboration with business partners so that the Group does not take part in human rights violations.
We have positioned the promotion of diversity as an important human resources policy, and we are moving forward with efforts to reinforce systems to train diverse human resources and for them to fully demonstrate their capabilities.
The Toyo Tire Group Charter of Corporate Behavior was compiled as corporate action principles applied uniformly across the Group in order to faithfully conduct business activities. The charter addresses the undertaking of business in a manner that respects human rights and the culture and customs of each region as well as valuing diversity among all people in the workplace.
Global Human Rights & Labor Policy
Ideal Status in 2020
Diverse employees actively working in an environment with a global sense of human rights
TOYO TIRE's SDGs (Ideal Status in 2030)
We will contribute;
- to create a society where diverse peoples are able to get equal opportunities and play an active role by providing work environment that employees can continue to challenge with peace of mind.
- to create a society where SDGs become mainstream through developing human resources to support sustainable development of the world.
- to promote local employment and to develop and stabilize the local economy by strengthening global network.
Goals
We respect human rights in the workplace and work to eliminate all forms of discrimination and to promote diversity.
Responsibilities (April 2020)
Corporate Officer & Vice President of Corporate Headquarters
Activity Promotion System (April 2020)
Human Rights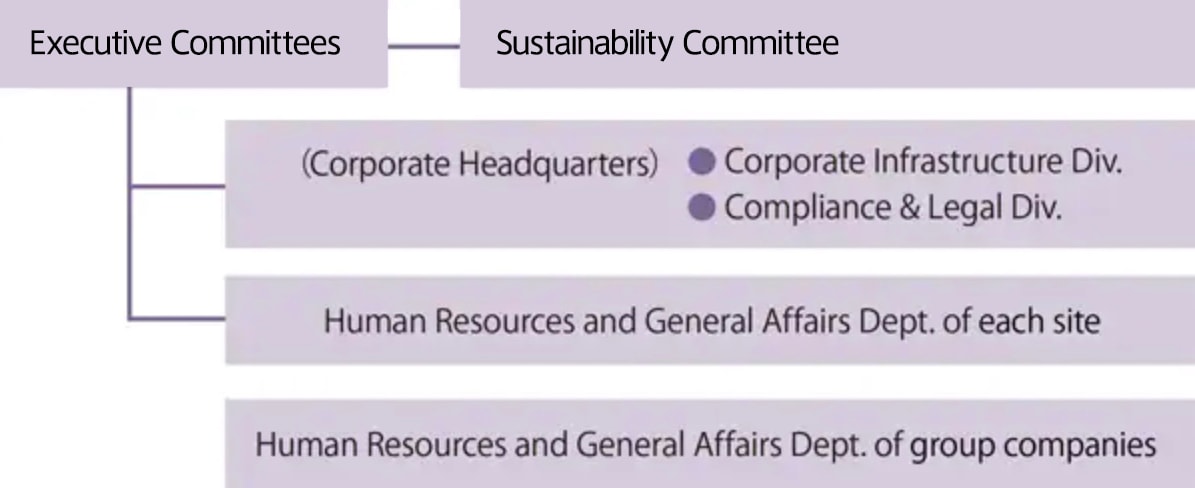 Employment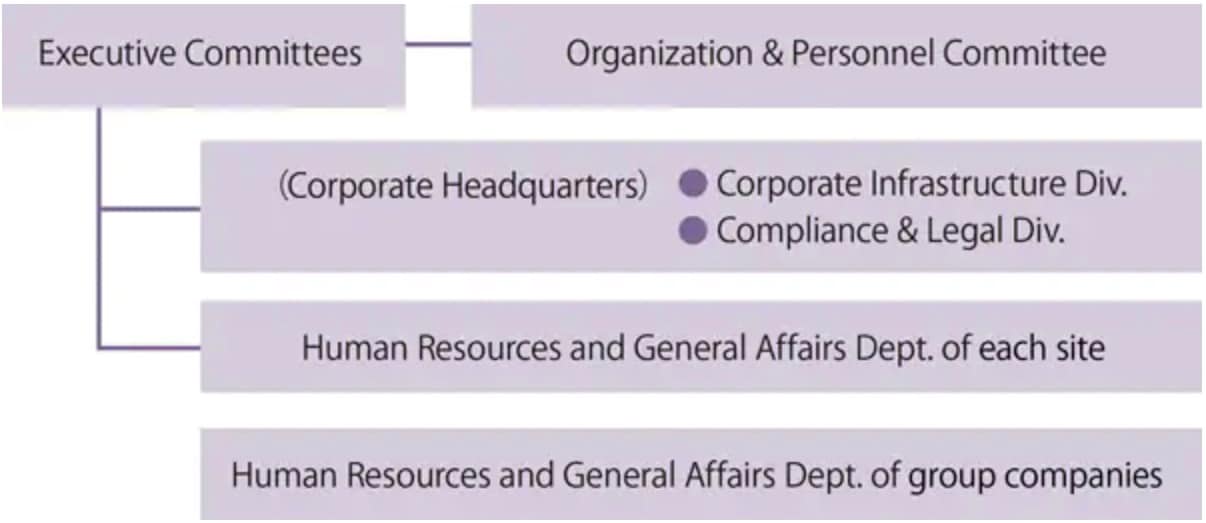 *Affiliated companies, the HR and General Affairs manager of each company promotes activities based on the group policy.
TOYO TIRE belongs to the following trade associations:
Grievance Mechanism
Reporting Hotline (Creating an Internal Control System) *Targets: Employees, Business Partners
Customer Relations Department *Targets: Customers, Local Communities
Inquiry Form (on the Website) *Targets: Customers, Shareholders and Investors, NGOs
Labor-Management Council Meetings *Targets: Employees
Activities in 2019