Quality Assurance Efforts
Improving the Quality of the Development & Productive Process
While considering it important to achieve greater quality in the upstream business processes for manufacturing, we aim to raise the quality not only of products and services that we introduce to the market but also the development and productive process itself.
For new products that we develop, our Quality Assurance Department checks the design reviews that are performed at every stage, from product planning stage to production planning stage. This is to ensure that quality is designed into our products and production processes.
The new plant building of TOYO TYRE MALAYSIA SDN BHD, which was completed in October 2019, is equipped with a tire production operation system that features TOYO TIRE's cutting-edge technological know-how and Internet of Things (IoT) technology, both of which reduce quality loss costs at production processes.
Responding to the Quality Standards of Each Country
Against the background of, for example, climate change and expanding demand for mobility resulting from population increase in emerging countries and economic expansion, more and more countries and regions are rapidly introducing new laws and systems relating to performance and environmental quality for improving fuel efficiency of automobiles and reducing of CO2 emissions from automobiles. We are working to strengthen our handling of quality standards throughout the Group by responding to all quality related to increasingly complex laws and regulations.
At the four tire experiment/evaluation bases in Japan, we test our tires in compliance with ISO/IEC17025 (general requirements for the competence of testing and calibration laboratories). Since the initial accreditation in 2013, we have been making constant efforts to improve the accuracy and reliability of our testing.
Every year, our Tire Business and Automotive Parts Business each hold a Global Quality Management Committee (QMC) meeting, where quality assurance managers and others concerned come together from manufacturing bases from around the world. At this meeting, we share and discuss initiatives related to product quality, improvement of the quality system for production, the logistic and supplier quality demanded by customers (business partners).

ISO/IEC 17025 certificate
Examples of efforts to respond to quality standards
Collecting information locally
Making recommendations by participating in industry organizations
Exchanging opinions with regulatory institutions
Distribute information on the latest legal and regulatory trends
Giving presentations related on legal and regulatory matters
Proprietary Technology to Meet the World's Most Stringent Requirements in Europe
Relationship between Rolling Resistance and Wet Grip Performance
More and more countries and regions are introducing new laws and systems requiring better fuel efficiency and reduction of CO2 emissions from automobiles in the midst of changing climate, population increase in developing countries, and a need for more mobility resulting from economic expansion.
The role of tires is also becoming more important in improving fuel efficiency. Reducing the friction (rolling resistance) between tires and road surface will allow tires to roll easier so that vehicles can run further with same amount of fuel. Less friction means better fuel efficiency, but this generally means a weaker grip, lowering the tires' ability to stop. This makes a big difference especially on wet roads. When designing fuel efficient tires, we must maintain good wet grip while reducing rolling resistance.
In Japan, the industry established a self-regulated "labeling system" in 2010 with ratings for rolling resistance and wet grip performance. Only tires that meet certain ratings in both categories can be labeled "fuel efficient".
In Europe, there is a strict regulation requiring all tires for passenger vehicles sold within the EU to be labeled with ratings for rolling resistance, wet grip, and noise levels since 2012. In 2018, companies could not manufacture any tires for the EU if they do not meet certain level of performance in these categories.
We continue to improve our overall technical capabilities by designing high-performance tires for the European market with most stringent requirements. We can improve the standards in other countries and regions by making these high-performance tires available to the rest of the world.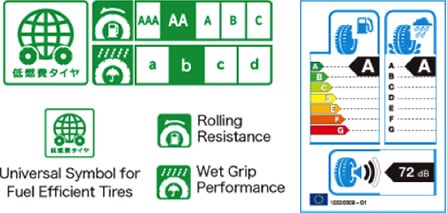 The Labeling System in Japan (left) and in the EU (right).
Maintaining and Improving Quality and Customer Satisfaction
We understand that we are linked to customers and society through our products and services, and we will strive every day to maintain and improve product quality at our production sites. We are also conscious of efforts to improve our "quality as a company" at all workplaces and we are working to provide the "customer first" products and services.
We continually conduct product satisfaction surveys in markets where they are currently available and feedback customer requests to the design and production sites.
TOPIC
QC Circle Activities, the Source of Sustainable Growth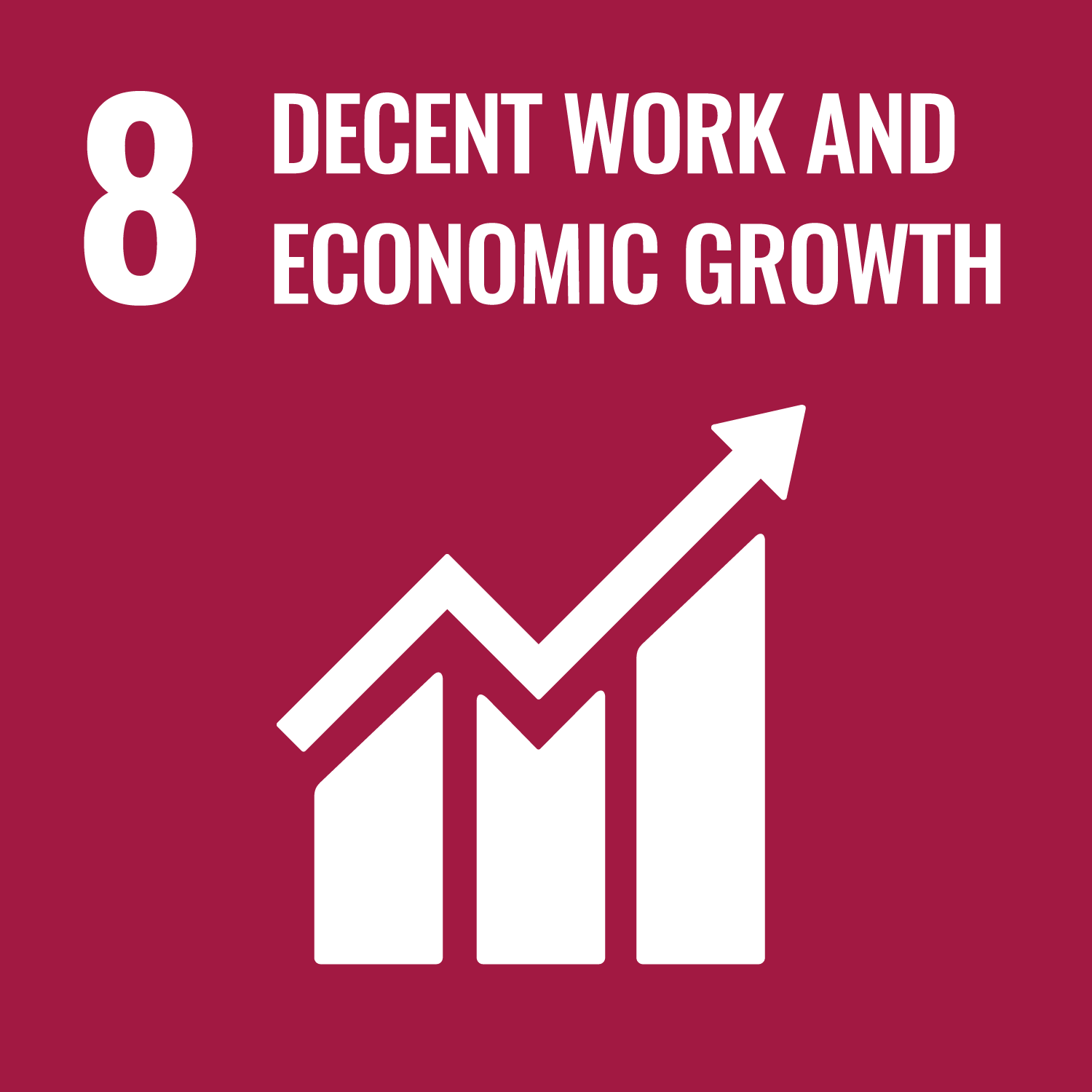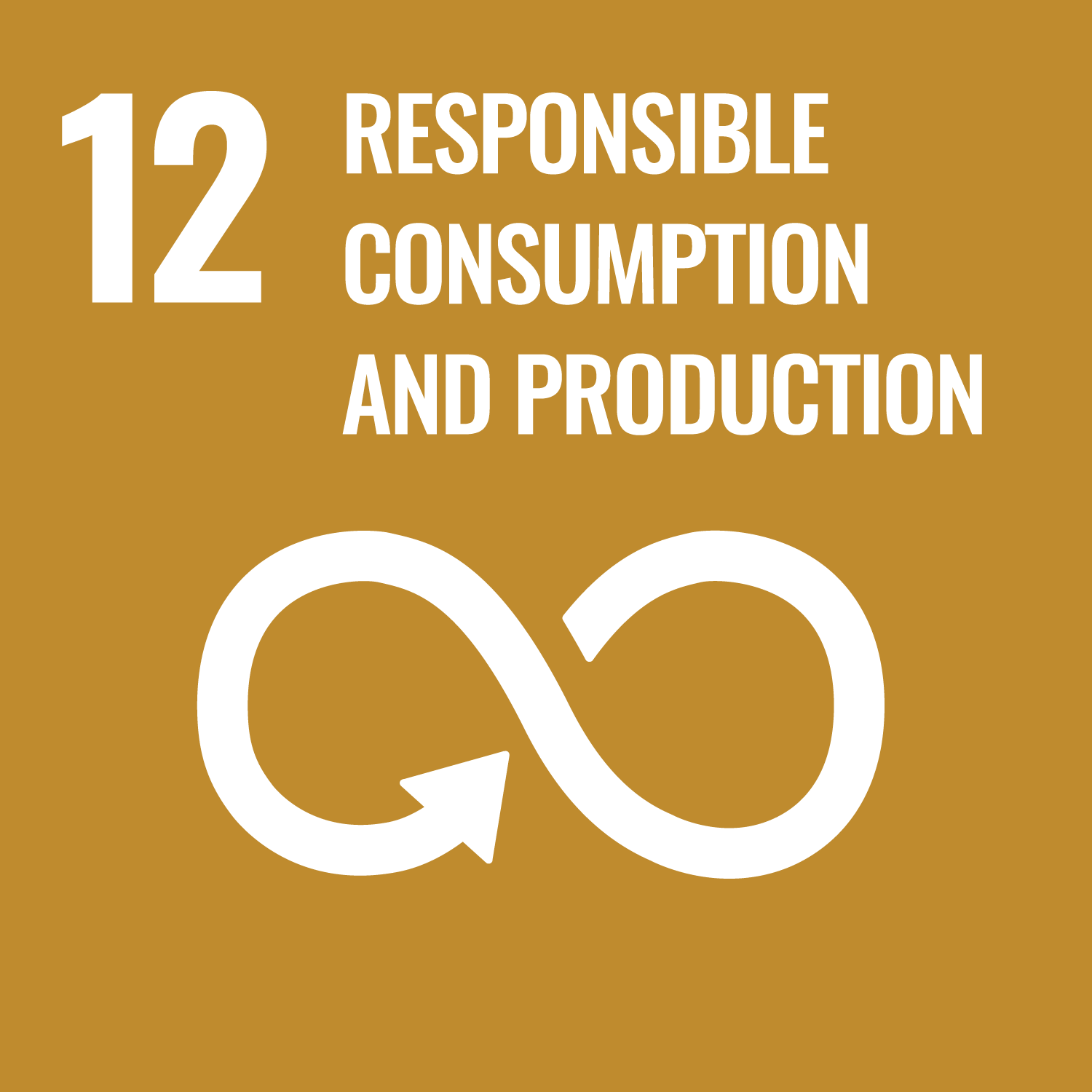 For more than 50 years, the Toyo tire group has undertaken QC circle activities to take the initiative to raise the level of quality management using what we have learned from a frontline perspective.
With their origins on the shop floor, Quality Control (QC) circles have now spread to sales departments, and today, over 300 circles are in operation within the Group. At all the circles, members bring with them their experiences and knowledge in order to resolve issues as well as working to improve quality by ascertaining current conditions, setting goals, developing activity plans, and analyzing issues.
To share their experiences and achievements with their peers and learn from each other, a Group-wide QC Circle Conference is held annually. In FY2019, six domestic circles and five overseas circles qualified for this global competition and gave presentations on their quality kaizen activities. In the latest conference, some circles went beyond the framework of quality improvement to choose project themes related to the SDGs, such as work style reform and resource conservation, evidence that there is a growing perception among field workers that everyday quality improvement activities are a prerequisite to the sustainability of an enterprise.
Activities for improving service quality at sales companies
We want our customers to shop for our products with ease, confidence, and satisfaction. So, we are working hard to improve the level of service provided by sales associates and receptionists at our tire sales subsidiaries.
For example, Toyo Tire Japan Co., Ltd. (Japan) and independent distributors in Japan conduct work-specific training to train human resources so that they possess the required level of service quality for their respective work types (sales, reception, engineering). We also hold the National Speech Contest for our sales associates and "National Front Desk Call Handling Contest" for the receptionists. They are designed to encourage employees to be cognizant of their communication skills and learn how to explain the benefits of our products properly and in a way that is easy to understand.
The National Speech Contest is an opportunity for each business unit to showcase their solutions made possible by our products, such as solutions that our truck and bus tire unit offers to address challenges in the transport businesses, including rising costs and stricter fuel efficiency standards. By participating in this event, our employees develop an understanding that their services contribute to the solution of issues not only for individual customers but also for society as a whole, the realization of which manifests and increases motivation.
TOPIC
Toyo Tire Japan Co., Ltd.:
Invited Truck and Bus Tire Service
Engineers to Display their Skills in a Competition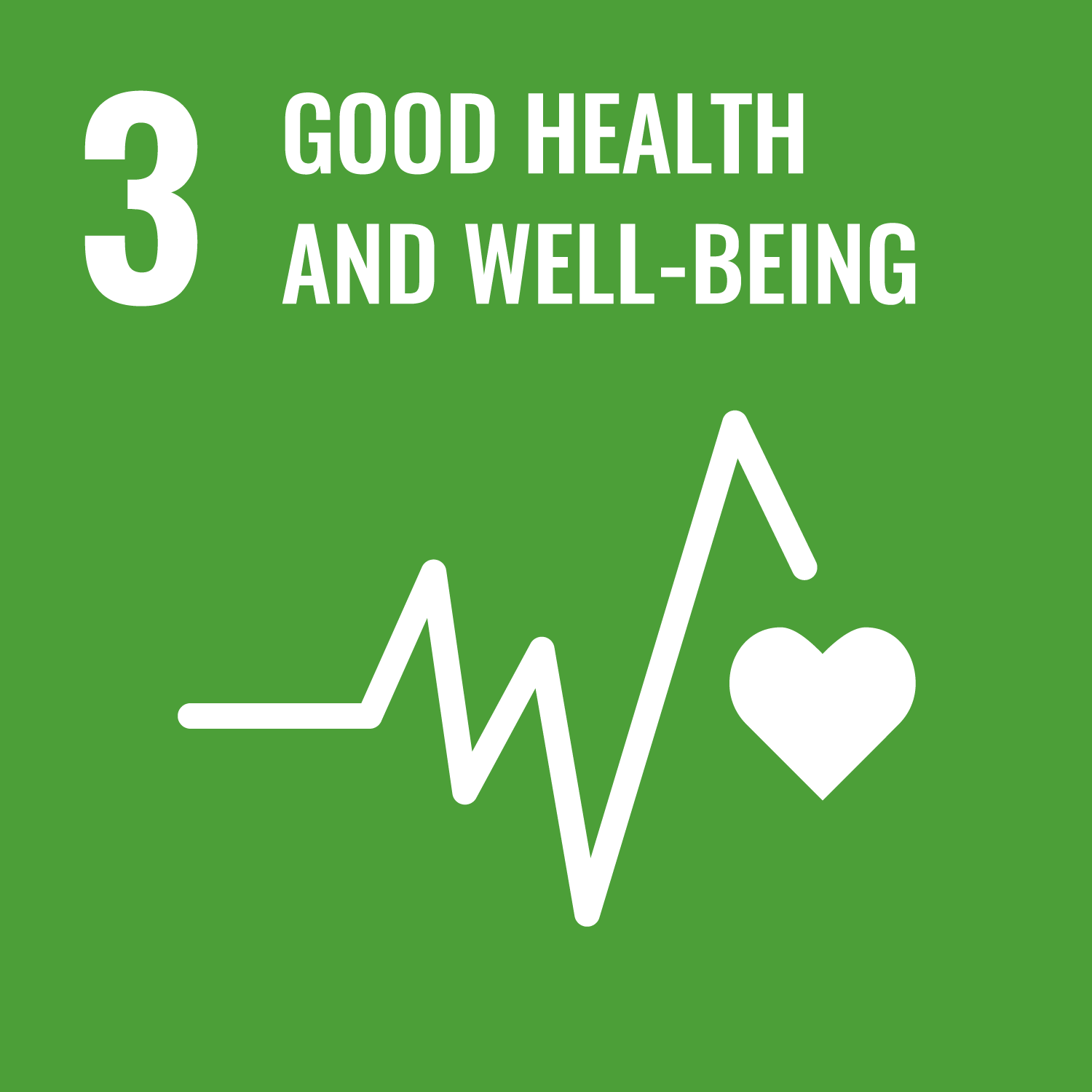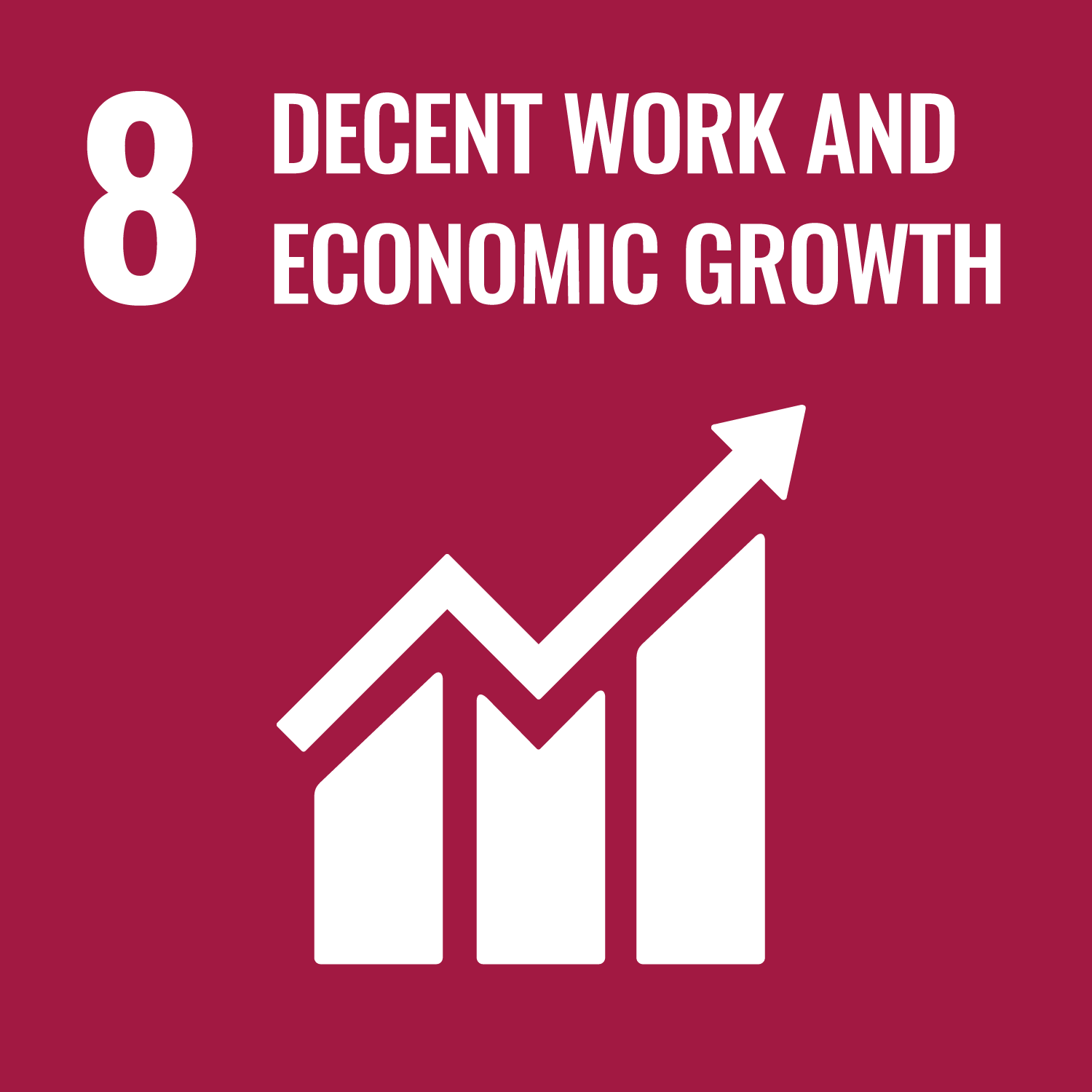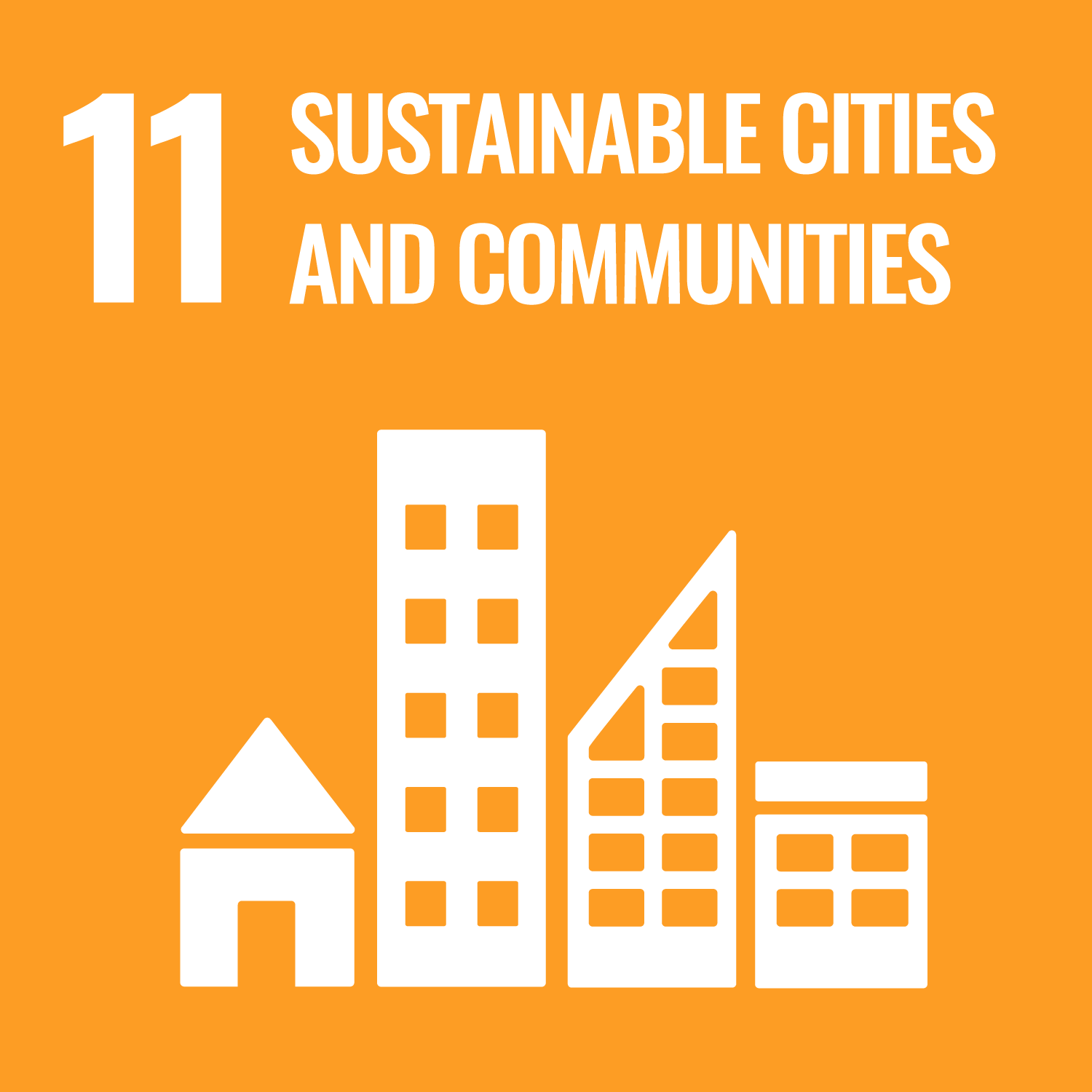 Toyo Tire Japan Co., Ltd. organizes a skill competition for its service engineers in order to improve the service quality of its truck and bus tire sales team.
In the transportation industry, traffic accidents caused by ill-serviced vehicles due to the chronic shortages of experienced drivers and mechanics have become a serious problem. Designed to raise public awareness of traffic safety, this competition is drawing significant attention from society.
With service representatives from independent sales companies in Japan participating in this annual event for the first time, in FY2019 a total of 13 service engineers competed with each other over their knowledge and skills in maintenance, the levels of which are rising each passing year. We will remain committed to the development of people who can make society safer by decreasing traffic accidents, in an attempt to respond to latent market needs beyond mere servicing.
A skill competition for its truck and bus tire service engineers
Tire Safety Awareness Activities
Every time our customers contact us with an inquiry or a complaint, we consider this as an opportunity to gain an understanding of the expectations of the Group and to improve our products and services.
TOPIC
TOYO TIRE's Tire Safety Awareness Campaign Chosen
for the Nikkan Jidosha Shimbun Car Accessory Award 2019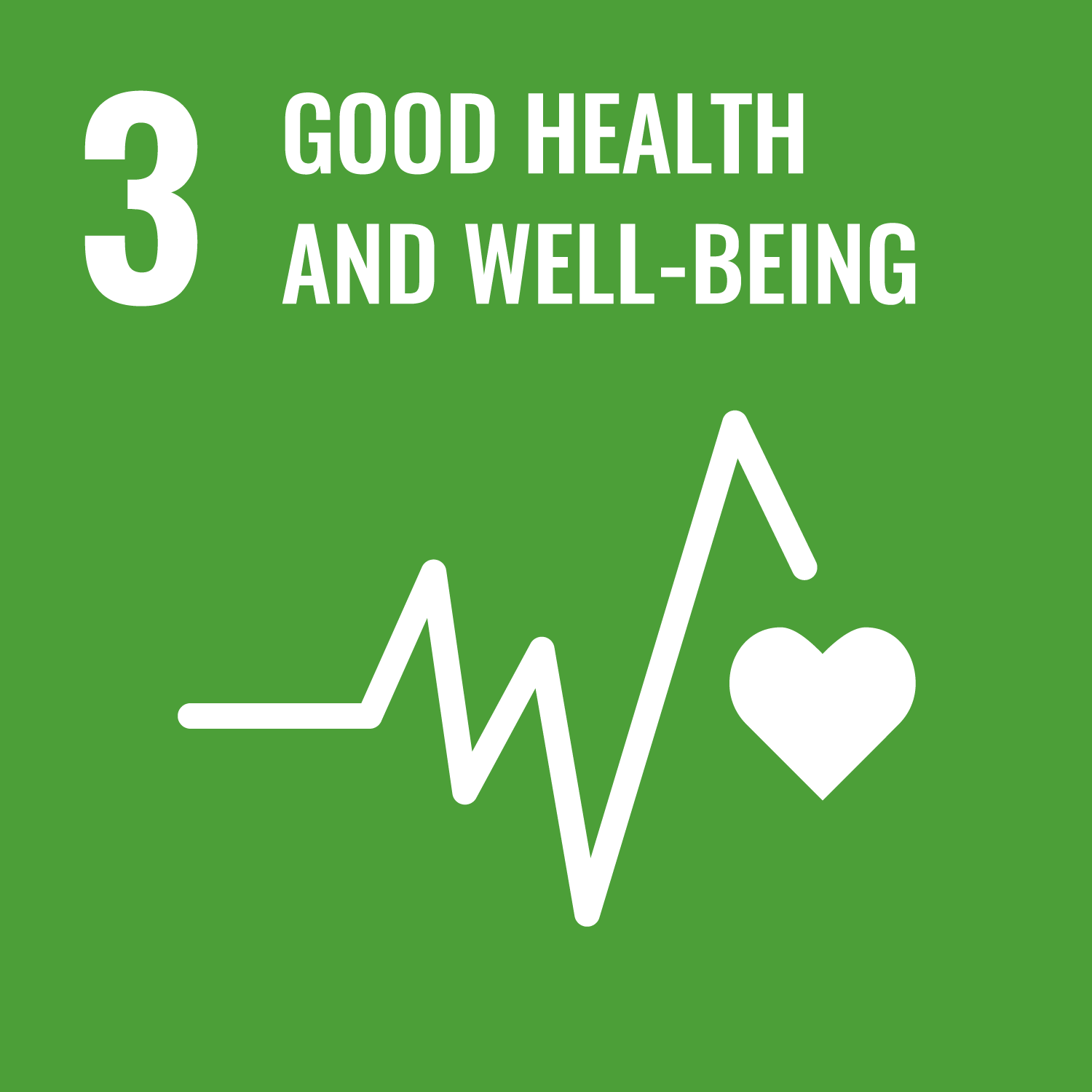 Toyo Tire Corporation and Toyo Tire Japan Co., Ltd. are engaged in a joint campaign that uses a driving simulator to raise the awareness of tire safety. This unique initiative received the Special Prize of the Car Accessory Award 2019 sponsored by the prestigious trade paper in Japan for the fact that no other companies have tried to help drivers to recognize the importance of tires through a virtual experience.
Wishing to make an extensive contribution to the mobility society, the Toyo Tire Group considers this initiative to educate drivers about the proper use of tires that it manufactures/distributes to be a mission of great importance. Every year, this educational campaign begins on April 8 - Tyre Day in Japan.
In FY2019, we introduced a new simulation system featuring our original software, which provides a realistic experience of a variety of situations that not many drivers would have the chance to encounter in real life: driving on tires with different levels of air pressure to compare handling stability and driving a car that is hydroplaning*. So far, nearly 1,000 persons have tried this system at nine sites across the country, and as many as 96% of them said that they now have a better idea about the safety of tires.
Through these safety campaigns with unique hooks, we will remind as many persons as possible of the importance of maintaining their tires in an attempt to reduce road traffic accidents
* Hydroplaning: When a vehicle drives on a water-covered road, a layer of water builds between the wheels and the road surface, resulting in a loss of traction that causes the vehicle to slide over the water.
Responding to Customer Inquiries and Complaints
Every time our customers contact us with an inquiry or a complaint, we consider this as an opportunity to gain an understanding of the expectations of the Group and to improve our products and services.
The total number of inquiries received by the Customer Relations Department in Japan in fiscal 2019 was 2,386. For inquiries and requests received by phone or on our website, the Customer Relations Department staff provide a "clear and accurate" explanation so that customers can gain a full understanding of the issue.
When receiving an inquiry about a tire, the staff may first ask the customer to provide as much information as possible and suggest the best tires for customers' vehicles or the desired performance. Our staff also explain about how to "properly use our products", for example, the optimum air pressure for the tires when to change tires and the storage method of the tires.
When we receive inquires and requests from our customers, we analyze the details and make suggestions to applicable departments. By doing so, we hope to improve "the ease of use" of our products and services for our customers. We shall endeavor to promptly and satisfactory respond to customers who submit an inquiry. And we work sincerity in cooperation with our business offices and Technical Service Dept. to resolve their issue, establish and maintain well-relationships with customers.